October 17, 2011 | 10:00 PM
How to Host a Presentation
How can you host a climate presentation? We're glad you asked. More than 3,000 trained Presenters are ready to deliver our multimedia presentation about the reality of climate change. You'll engage your community. You'll learn about the reality we face. And we think you'll have some fun in the process. Here are a few simple steps you can take to host a presentation: 1) Think about who you'd like to invite and where you'd like the presentation to take place. You could host a presentation in your workplace, in your home, or in a community center. You could work with a local school to arrange a presentation for students. Or you could host a presentation in your place of worship. 2) Go online and request a presentation. An organizer will contact you shortly based on the information you enter. Remember: These Presentations are absolutely free. 3) Once we've connected you with a Presenter, it's time to get creative! You can make this event more than just holding a presentation. You could plan a panel discussion, trivia contest or special meal. You could discuss opportunities to get involved in your community. 4) Send out your invitations and get ready! You've taken an important step toward getting your community involved in solving the climate crisis.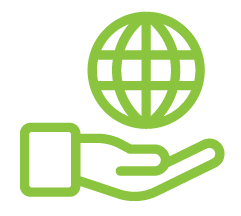 Before You Go
At Climate Reality, we work hard to create high-quality educational content like blogs, e-books, videos, and more to empower people all over the world to fight for climate solutions and stand together to drive the change we need. We are a nonprofit organization that believes there is hope in unity, and that together, we can build a safe, sustainable future.
But we can't do it without your help.
If you enjoyed what you've just read and would like to see more, please consider making a generous gift to support our ongoing work to fight climate denial and support solutions.